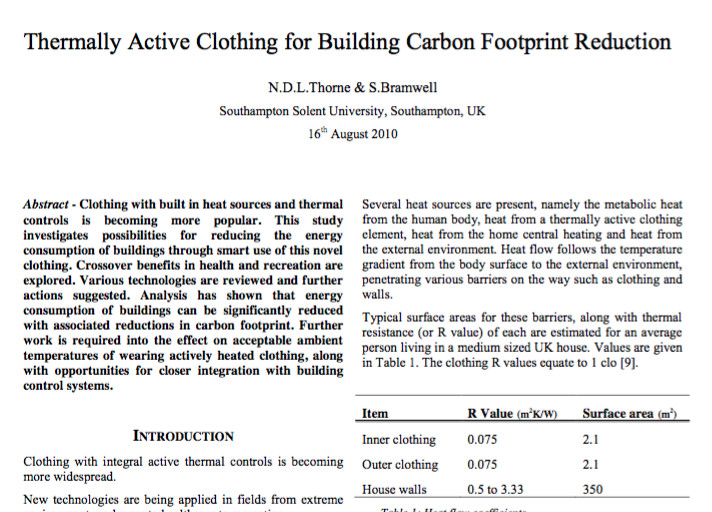 Contract Research: Thermally Active Clothing for Building Carbon Footprint Reduction
A paper produced jointly as a contract research project between Winchester Innovation Ltd, Simon Bramwell and Southampton Solent University on a contract research basis.
The paper explored the carbon dioxide reductions made possible through use of thermally active clothing in conjunction with more traditional building heating systems.
Contract research can assist where a university has limited capacity to capitalise on know-how. Bringing in a contract researcher can accelerate the process and prove a very cost effective means of generating high impact papers.