We provided a complete hospital app. Available for Android and iOS, smartphone and tablet. The Salisbury hospital app includes all the features required for a hospital app. These include:
List of departments, services and contact numbers.
Hospital information.
Hospital news.
Hospital maps for wayfinding.
NHS Friends and Family Test.
Online results dashboard (with Excel FFT results download).
The Salisbury hospital app has proved to be a hit with patients. It eases the process of finding and managing information for patients. Helps them to familiarise themselves prior to admission. Helps to locate contact details, and to find out more about the hospital.
Staff also find the hospital app to be a useful reference tool.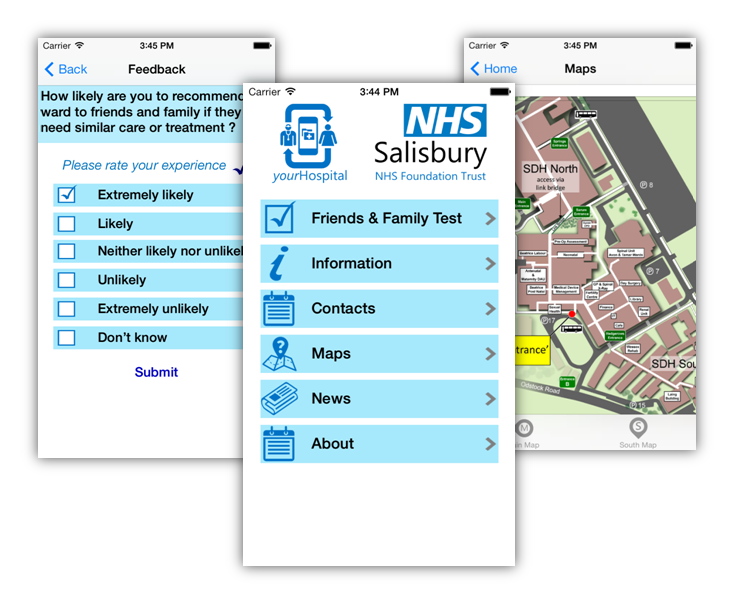 "It's essential that we use every opportunity to gauge people's views of the hospital and the national Friends and Family test complements our existing 'real time' feedback initiative where patients are regularly asked for their views. The Friends and Family test gives us an additional opportunity to ensure we are truly focused on the experience of our patients."
Fiona Hyett, Deputy Director of Nursing